At Christmas time.. every year since my daughter was young we would all gather together for a day in the kitchen. An entire day making Christmas desserts to share with family and friends. This year since we had so much going on it was just my sons and I... and even though we missed Daddy and Eah joining us we still had a great time! Every year the desserts change, because I LOVE trying new recipes.. so for this holiday season we chose to make ice cream cake, oreo truffles, sugar cookies and attempted to make a rice krispie treat Christmas tree!
Oreo Truffles - 3 ingredients (oreos, 8 oz. cream cheese, milk chocolate chips) and it's incredible simple!
~ Crush the oreos
~ Add in cream cheese
~ Shape into balls
~ Dunk into melted milk chocolate chips
~ Enjoy! :)
Sugar Cookies - A friend of mine posted this sugar cookie recipe on her blog
learninggodsway
. I have a confession to make.. I have tried to make sugar cookies numerous times and they either taste too much like flour or they are just way too hard and crunchy. After trying this recipe I have now fallen in love with baking homemade sugar cookies! You can find the recipe
here
.. try it for yourself!!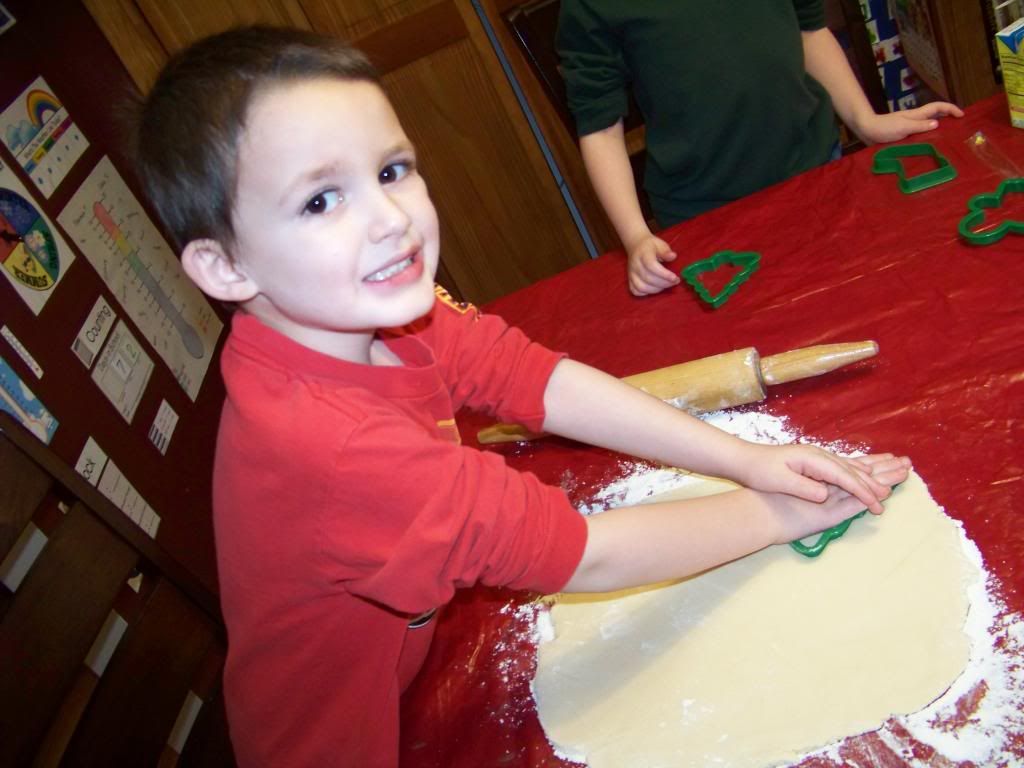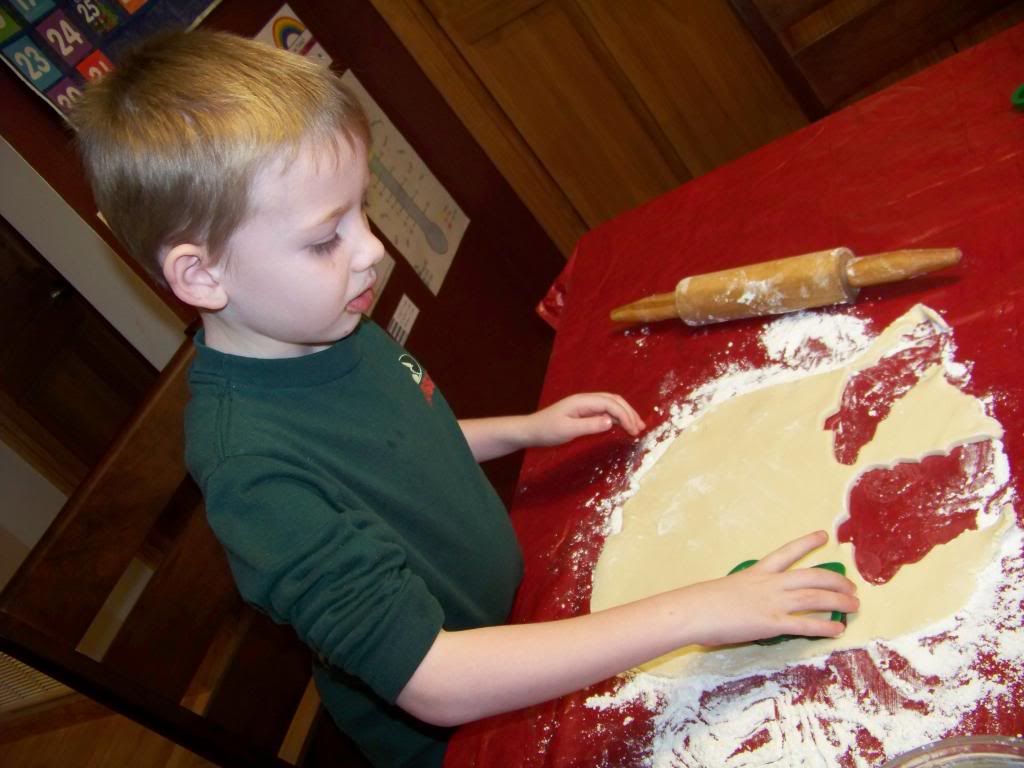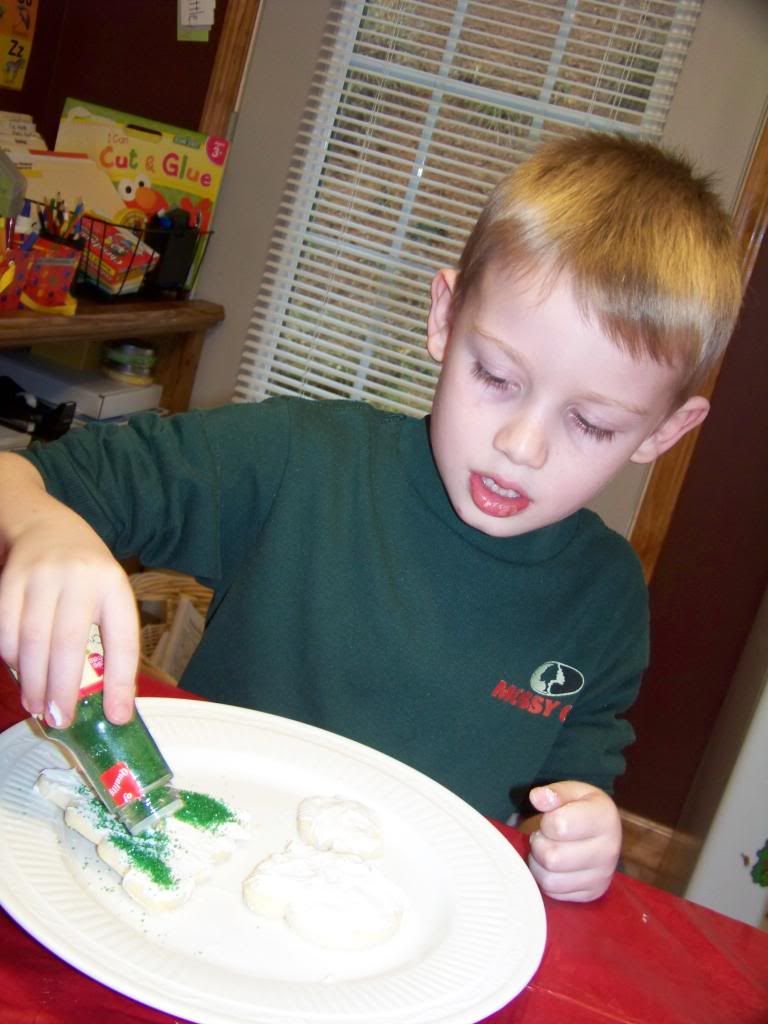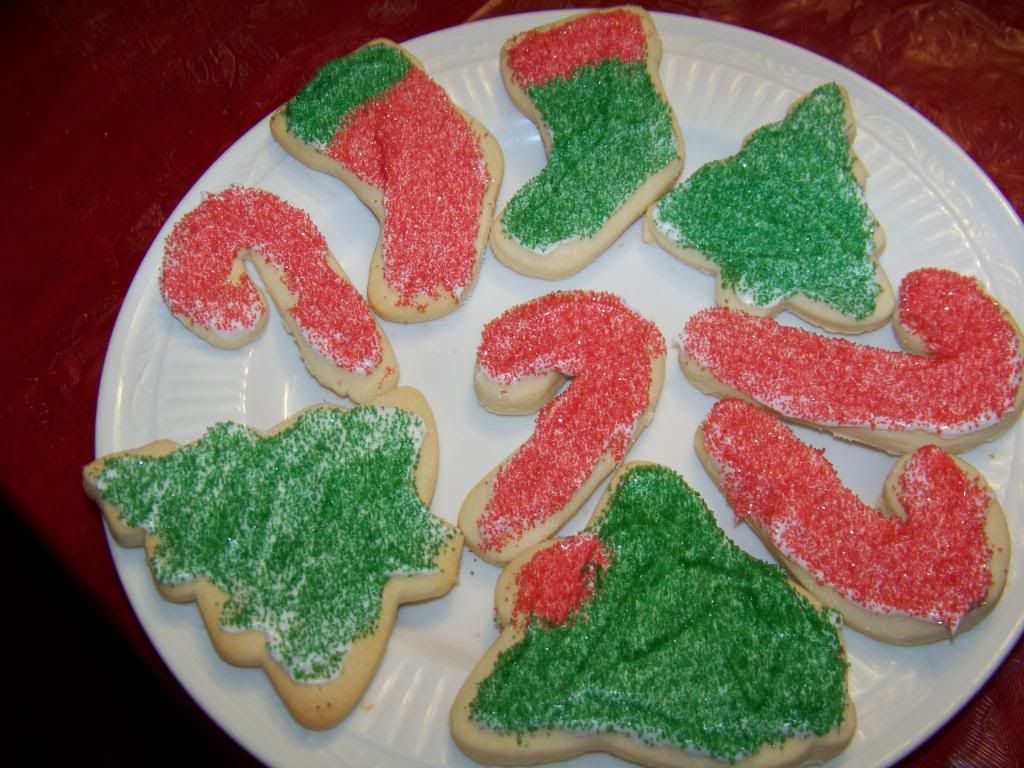 Eah came home just in time to decorate a cookie!
Ice Cream Cake - I found this recipe on pinterest, you can find it here. This ice cream is amazing... chocolate, vanilla ice cream, caramel, reese cups.. yummy!! Lowery family approved :)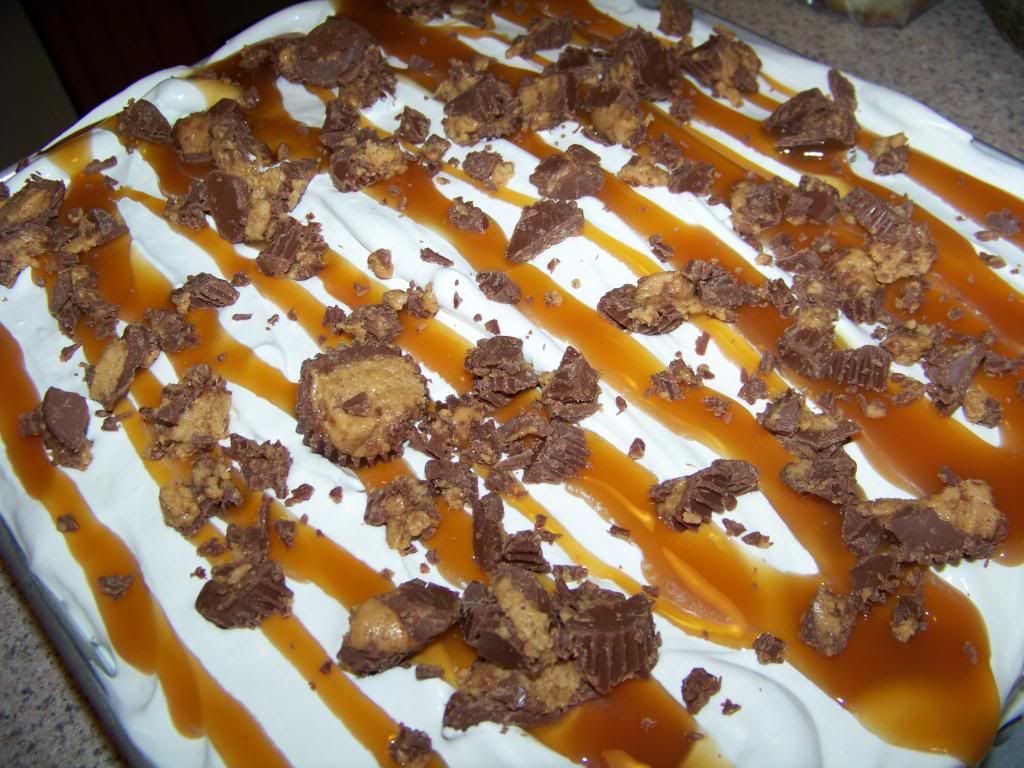 Here is our "attempt" at creating a rice krispie treat Christmas tree. It's not the prettiest dessert in the world but it sure was delicious. We decorated it with m&m's and since we didn't have a star for the top of the tree we added a yellow sucker. (Regular recipe for rice krispie treats, add food coloring to the melted marshmallows.)
Christmas Dessert Day was a blast! I love being able to spend time laughing and teaching my children. Thank you God! Because of you I am so blessed!
Trust in the

Lord

with all thine heart; and lean not unto thine own understanding.
In all thy ways acknowledge him, and he shall direct thy paths.